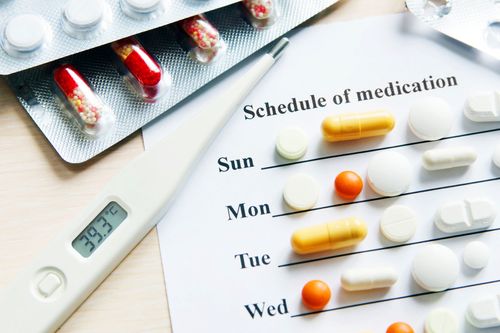 Do you ever find it difficult to keep up with your medication refills? Do you ever find it difficult to remember to pick up your medications? Do you feel you are constantly going to the pharmacy to pick up a medication?
If you answered yes, you may benefit from medication synchronization. Med Synchronization, also called med sync, is a program we offer here at the pharmacy to help synchronize your medication refills so that you will be able to pick up ALL of your medications on a single day each month.
So what are the benefits FOR YOU?
Increased convenience—a single monthly trip to the pharmacy.
Peace of mind from being able to get medications on time and in one order.
More personal contact with the pharmacist to ask questions and discuss medications.
Increased understanding of your medication, its purpose, potential side effects and costs.
Up-to-date prescription records that reflect changes to therapy made by doctors or upon hospital discharge.
What do we EXPECT FROM YOU?
To provide your pharmacist with a complete list of medications you take, both prescription and over the counter.
To accept or return a phone call each month from the pharmacy to discuss your prescription refills.
To pick up medications on your assigned refill date
If necessary, to pay an extra co-pay one time for each medication in order to make all refills due on the same day.
To keep an open dialogue with your pharmacist regarding doctor appointments, hospital/urgent care visits, and changes in your health status or medications
If you would like to simplify your meds, speak to a staff member today about how we can get you set up on med sync.