COVID-19 Rapid Tests
Get Results Within 15 MINUTES | NO Referral Needed | For Ages 5+ | Mon-Fri: 10a.m.-4p.m.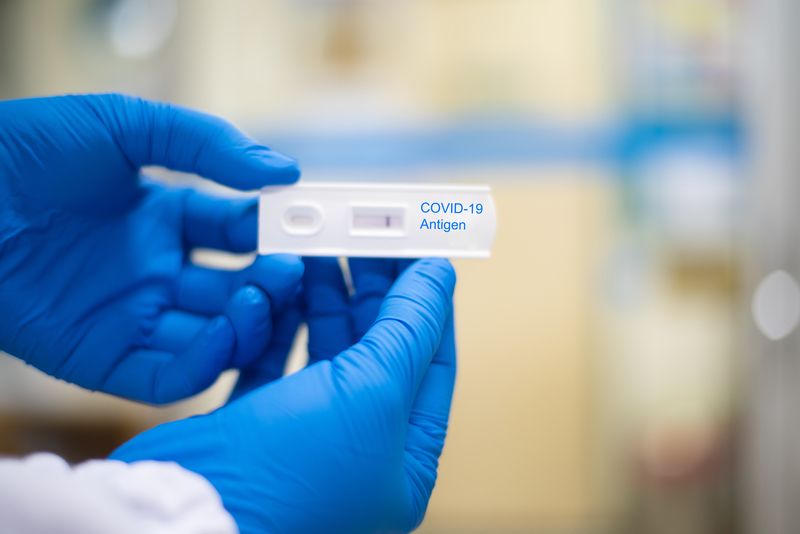 Want to Get Tested?
Before you arrive, please fill out this consent/pre-screening form to speed up the process! Once you're finished, you can stop by the pharmacy drive-thru for further instructions. We are offering the test for $100 — cash only!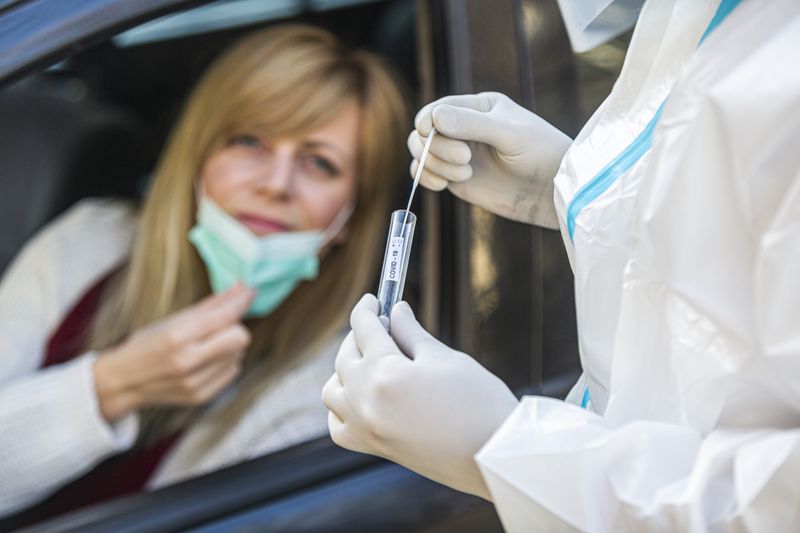 Safe & Comfortable In-Vehicle Testing
Spence's Medical Center Pharmacy collects patient samples for our COVID-19 testing from the comfort and safety of your vehicle! No crowded waiting rooms, lines, or feeling unsafe during the testing process. Just follow the instructions on the signs at our pharmacy, and you are on your way to getting your results!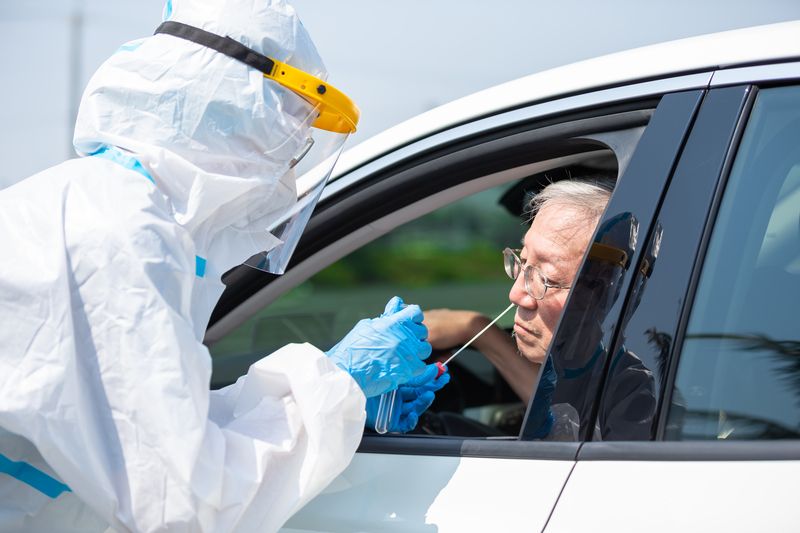 Safe, Accurate & Efficient Testing
We are committed to providing our patients a safe, accurate, comfortable and efficient testing experience. Our pharmacists and technicians are outfitted with necessary CDC-recommended PPE to ensure the safety of patients and staff during the testing process, including N95 masks, isolation gowns, face shields and medical gloves.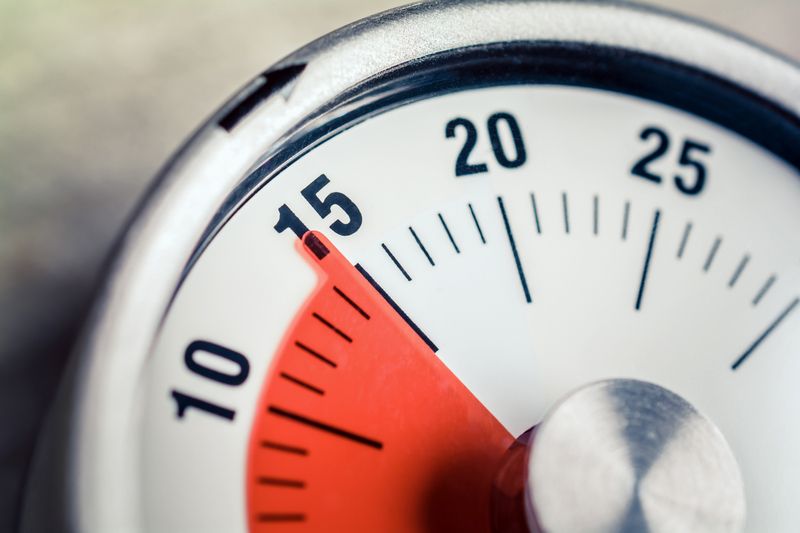 When & How Will I Receive My Results?
You will receive the results within 15 minutes of collecting your nasal swab specimen. You will receive your results after the pharmacy documents the test appropriately via email (collected on the Google form) at the end of the business day or you can request a physical copy before you leave!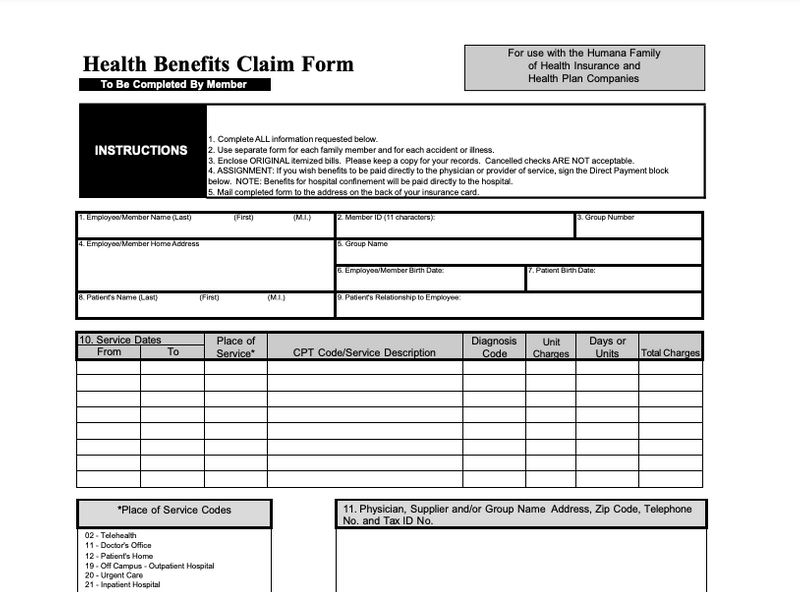 How to Submit Your Test to Insurance
Spence's Medical Center Pharmacy will not submit claims to insurance, and it is the responsibility of the patient/customer to submit the required paperwork to the respective insurance company. Spence's Medical Center Pharmacy provides the information needed by most insurance companies. This can be requested by emailing spencespoctesting@gmail.com after you receive your results.
Spence's Medical Center Pharmacy has compiled the manual claim submission forms for the most common medical insurance plans, and have made them available for download. Click the button below to see the forms!
Humana Cigna United BCBS Aetna
*Please Note: United Healthcare has a specific covid test reimbursement form. DO NOT checkmark the box under Assignment of Benefits as this will delay your reimbursement.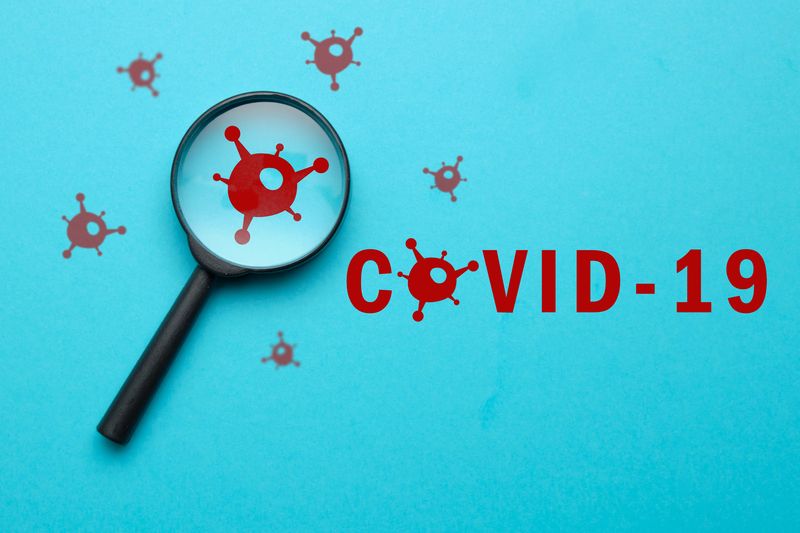 Want to Learn More About Our COVID-19 Antigen Test?
We offer the BD Veritor System for Rapid Detection of SARS-CoV-2, which is a type of test called an antigen test. Antigen tests are designed to detect proteins from the virus that causes COVID-19 in nasal swabs, indicating an ACTIVE infection.
Click this link for a patient fact sheet for our test!
Frequently Asked Questions (FAQ)
1. How much does the test cost?
COVID-19 Antigen + Flu: $125 cash-only per test
COVID-19 Antigen only: $100 cash-only per test
2. Can you bill my insurance?
No, medical and prescription insurances cannot be billed by our pharmacy and this is an out-of-pocket test.
However, patients may submit a manual claim to their medical insurance for possible reimbursement, after their test. This will be the responsibility of the patient, and not Spence's Medical Center Pharmacy. The pharmacy does provide the necessary information to submit the insurance, and that information is included in our official pdf results document that is available upon request.
3. How long will it take to get the results?
You will receive the results within 15 minutes of your sample collection, but the whole process (including proper documentation) should take about 30 minutes.
4. Who is administering the test?
For the protection of our customers and staff, we require customers to swab themselves to get the sample, while under the direct supervision of a pharmacist at your carside. The process is very easy and painless, only needing to swab the inside of the nostril for 15 seconds on each side.
5. How will my results be sent to me?
We will send your results (signed by a pharmacist) via email. Upon request, we can also give a physical copy of your results.
6. What ages do you offer the test for?
We currently offer the test for patients ages 5 and over. We are working on being able to offer the test on younger patients, and will notify customers when available for younger patients.
7. What is the accuracy of the COVID-19 rapid antigen test?
The manufacturer of the test we use lists the Positive Percent Agreement (PPA) as 86.7% (CI 75.8-93.1%) and the Negative Percent Agreement as 99.5%.
For influenza A & B, PPA/NPA is 100%.
8. Do you offer business, group, or special event COVID-19 testing?
We are offering a 10% discount for groups, businesses, or special events of 10 or more people. Call and talk to the pharmacist for more information, or email us at spencespoctesting@gmail.com
9. Will a negative test be acceptable for travel purposes?
Guidelines and requirements for travel change frequently and are always evolving. We highly recommend that you check, with your desired destination for guidance, BEFORE your trip and booking a testing appointment, if a certain type of test is required. We offer only the antigen rapid test, which may suffice for your travel destination. Always check to make sure the test you order will be accepted.
10. What do I do about my positive result? Negative result?
If you test positive, you should continue to self-isolate in order to limit the spread of infection to others. The pharmacist may offer antivirals (once available) in order to treat an active COVID-19 infection. Regardless of your test results, we offer over-the-counter medications to treat any symptoms you may be experiencing (cough, fever, sore throat, congestion, etc.).